Posted on 13 ottobre 2018 By EuropaLab Newsradar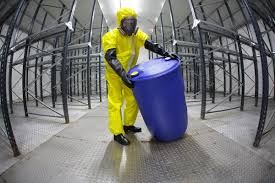 A deal on new EU rules to better protect workers from exposure to carcinogenic and mutagenic substances was struck by Employment Committee MEPs and the Council.
12 million workers in the EU potentially exposed to diesel engine exhaust emissions (DEEE) will now be better protected, as diesel fumes and their corresponding exposure limit value were added to the final deal.
The second revision of the 2004 directive intends to further lower the risk for workers of getting cancer, which is the primary cause of work-related deaths in the EU.
The negotiators agreed on the European Commission proposal to set the exposure limit values (maximum amount of substance allowed in workplace air) and/or skin notations (possibility of significantly absorbing substance through the skin) for five additional carcinogens:
trichloroethylene, 4,4-methylenedianiline, epichlorohydrine, ethylene dibromide and ethylene dichloride.
Quotes
Claude Rolin (EPP, BE), rapporteur, said: "This agreement is a successful outcome, as we managed to introduce a limit value for diesel engine exhaust emissions (DEEE), after months of negotiation. In the European Union, more than 12 million workers are exposed occupationally to DEEE. This second revision of the directive gives a clear signal: monitoring occupational exposure to more and more harmful substances substantially strengthens workers' protection. We need to constantly monitor this. Cancer is the leading cause of work-related death in the E.U. It is unacceptable that workers lose their lives while trying to earn a living."
Marita Ulvskog (S&D, SE), Employment Committee Chair and rapporteur for the first batch of substances, added: "In a joint effort with the Austrian Presidency, and with the technical support of the Commission, we were able to reach this pragmatic agreement, under which 8 additional cancer-causing chemicals will be covered by the Carcinogens and Mutagens Directive, including diesel exhaust. We can be proud of this agreement, which will prevent more than 100,000 deaths caused by cancer over the next 50 years and is a milestone on the path to delivering the European Pillar of Social Rights."
For more information: europarl.europa.eu/