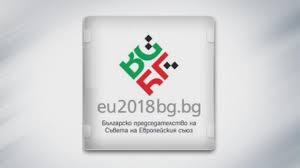 The priorities of the Bulgarian Presidency of the EU Council of Ministers are being outlined to parliamentary committees by ministers in a series of meetings.
Bulgaria is holding the Presidency of the Council for the first time. It will last until end of June 2018.
Constitutional Affairs: Transparency Register, European Citizens' initiative, electoral law
Achieving progress on the inter-institutional agreement on a mandatory Transparency Register and the European Citizens' initiative were some of the priorities outlined by Deputy Minister for the Bulgarian Presidency Monika Panayotova in a debate with the Constitutional Affairs Committee on 22 January. Ms. Panayotova also said that the Bulgarian government is committed to advancing with several other files, such as the reform of the European electoral law.
On this last point, Ms. Panayotova said: "The discussions led by successive presidencies have confirmed the difficulties with this file in the Council, but our Presidency will carry on the discussions and hopefully come back with a proposal".
For more information:http://www.europarl.europa.eu